Please make a selection from our latest news stories:
---
Stouts back saver grip
01 April 2012
Stouts back saver grip handle, is a very simple idea with one goal,
to help reduce back injuries.......

go to this link for more info: http://energy-automation.com.au/product.php?ProductID=37
---
Welcome
30 December 2011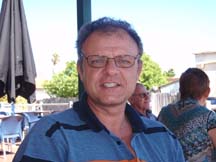 Welcome to my new web site:
http://www.energy-automation.com.au.

This went online on the 30th December 2011 and will eventually replace the old address which was:
http://www.energy-automtion.ii.net.

I still need to add a lot of contents and product information. This web content page design has a checkout system for online shopping. Please email if you want to contact me in the contact page for further information.

We import qualitity music products, such as Diezel, Koch amps, Evidence Audio cables from Germany, Netherlands, USA.